Here is a step by step guide on how to e-sign your quote!
Once your inspection has be completed, and our CSM has discussed with you on what type of options are available for your project...
Our estimations team works on a customized solution for you!
Please keep in mind that your quote is tailored to your specific project, so if there's something you feel like you'd like to add or possibly omit, let us know!
Once our estimator finishes your quote, they will notify your CSM.
Your CSM will review the quote and make sure that everything is clear, and meets the needs based on the feedback that you've provided them.
You will see something like this in your inbox:
Step 1: Click "Review and Sign Quote"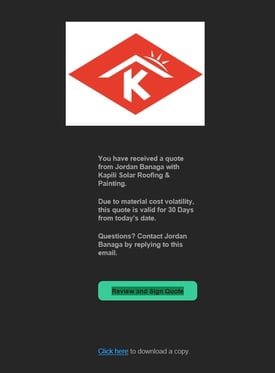 TIP: Check Your Spam/Junk Box, If You Do Not See Your Quote.
Step 2: Click "Review and Sign Quote"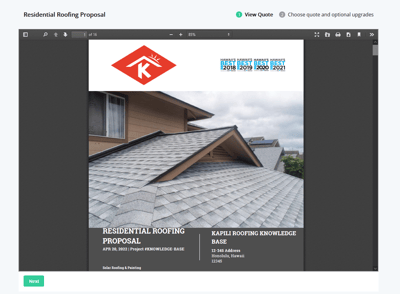 Please read through, and make sure you've read through your proposal and your CSM has answered all of your questions.
Step 3: Once Reviewed, Click "Next" & Select your Options! 🌺
On this page, you will be able to select which option you would like for your home, along with any additional add-ons that you'd like on your home.
This would include items we feel would enhance the performance of your specific roofing system:
Extended Warranty
Solar Reflective Roofing Materials
Upgraded Flashings
Are some of the common upgrades that homeowners opt for.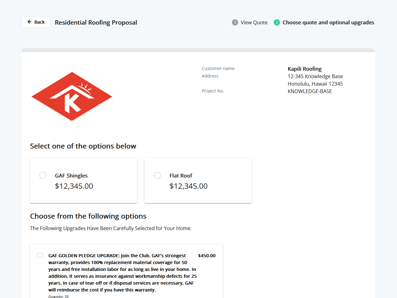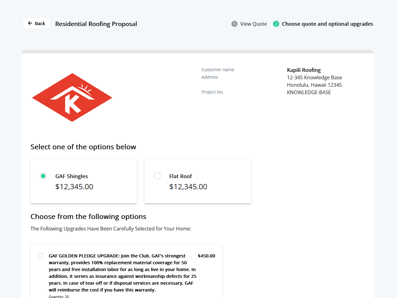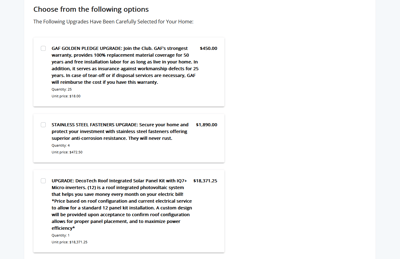 Step 4: Click "Save and Sign"!
If you've already decided on a color, you are able to fill them in under "My Product Selections", but if you still need assistance in selecting a color please reach out to your CSM and they will be able to help you find something that suits your preferences.
From there, you can click "Save and Sign" and type your name in.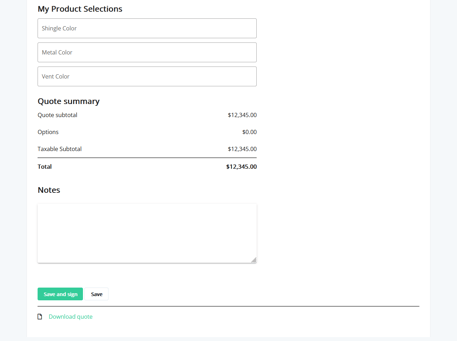 Once complete, a copy will be sent to your CSM and to your email.
Upon receipt of your approved proposal options, your CSM will then work on your project's job file.
The main item that is required from you at this time will be the material colors and any specific requests or details related to your project.
Once complete, the job file is turned over to production where the "execution" phase begins and we prepare for mobilization!