In Hawaii it rains all the time. We have plenty of experience, and strategies to protect your property.
Here at Kapili Roofing we take extra precaution to ensure that we keep your home dry and water tight.
Experienced Crews are the best protection against rain getting into your home during your roofing project. No roofer likes to work in the rain, and they are always watching the skies! You can trust Kapili Roofing to always do the right thing!
Our crews have a lot of experience and part of being a good roofer is knowing the incoming weather formations and keeping an eye on the sky. No season roof installer likes working in the rain and they have developed a keen sense of weather changes. The last thing any roofer wants to do is be under pressure trying to close up a roof in the rain. It is much easier to take a staged approach and only open what they confidently feel they can waterproof before the day is done.
Before we even start the job, if there is concern about incoming weather we are going to do a triple check as we are rolling out the underlayment. This is to make sure that if something rolls in quickly we have a layer of protection that is water tight before we even start installing the shingles. While installing the underlayment it is Kapili Policy to use stinger cap staples or cap nails (depending on the type of roofing material we are installing) to add extra surface area to the fasteners holding down the staples. This protects the holes left behind by the staple holes as well.
Cap Staples and Cap Nails are an upgrade from Kapili that are used for all our customers to protect our job sites. We understand the local Hawaii weather, and concerns that come with our unpredictable rain storms.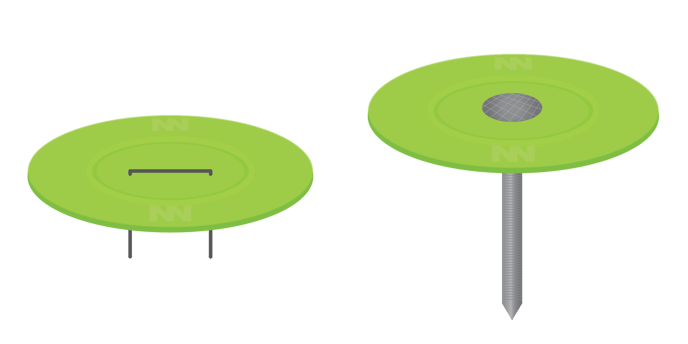 As a best practice our crews also show up with extra tarps and plastic to cover the roof in case of an emergency. We have a well capitalized company that allows us to make sure that we have everything we need on every truck. All our roofing crews are Kapili Hourly paid installers working with Kapili trucks and Kapili equipment so we can control the entire experience.
All Kapili Roofing crews are in-house hourly paid installers who operate our sites in accordance with our policies and procedures. We do not subcontract your job to outside companies or roofing crews! We control the entire experience!

We also have full time production managers and production liaison on staff to monitor weather remotely and ensure that every crew is aware of the site conditions and communicate incoming weather patterns observed by other crews. The production management team at our headquarters is also backed by several site support team members with their own trucks and a healthy inventory of supplies if needed, and can be deployed at a moments notice to ensure your roofing crew has backup. In the case where trucks or equipment break down, there are backups in the shop as a contingency to make sure we can always respond to any event.
Part of the crews process before leaving a job that is not completed is to check the underlayment and using sealant on any openings or penetrations to prevent intrusion of water overnight or over the weekend. They document their work in our job photo application and you have access to those photos in real time for your review so you can sleep sound knowing that Kapili Roofing has protected your home.
You may hear flapping in the wind overnight, or sounds you are not familiar with. Rain can fall on our roof preparation material without being concerned. We are always available if you have water coming in but otherwise you need not be worried.
You may hear flapping or some sound that you are not used to, this is completely normal and not a cause for concern. Should you have any water come in, we have staff in place as well as the chat feature on our website to allow you to reach out to us and get our attention should you be noticing that water has found it's way in. This is extremely rare but we want to make sure you have access to us in case anything happens. Any time we have work in progress on a customers roof you are our top priority. We are aware of which jobs are considered open and as a management team we tend to keep you top of mind and keep our phones nearby at the ready to deploy if needed to deal with weather related emergencies.
We appreciate your business and are here to make this an enjoyable satisfying experience managed professionally by expert experienced contractors!